PM Hunarmand Pakistan Program Apprenticeship Training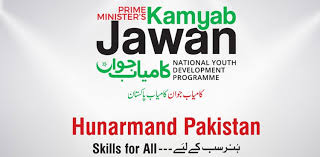 National Vocational and Technical Training Commission, Ministry of Federal Education and Professional Training is going to start a historical apprenticeship program under Prime Minister Hunarmand Pakistan Program in Islamabad, Gilgit and Azad Jammu and Kashmir. This program is designed under Apprenticeship Act 2018, which is implemented recently and the jurisdiction of this course is limited to the above mentioned regions. PM Hunarmand Pakistan Program Apprenticeship Training.

The candidates, who will attend this apprenticeship training, it will give the benefit of free professional training, partial monthly stipend, accredited certificate and the bright opportunities of the employment. Under this program, the New Tech is providing the technical and financial assistance to the industrial and business centers in preparing the manpower according to their professional requirements. This program will provide technical and workplace based and suitable reward to the young people in over 200 industrial and business hubs including manufacturing, construction, services, textile, fertilizers, leather, telecom, banking, surgical, hotel, IT pharmacy, packaging industry, beauty services, dairy farming, automobile, flour mills, woodwork, fast food and hoteling, real estate, tailoring and fashion, sales and retail, and sales & services. The candidates, who are taking interest in these programs, they can send their application forms by the closing date of 25-11-2020. They can reach the official website of this program and they can read all necessary information, which are shared for their facility.

PM Hunarmand Pakistan Program Apprenticeship Training